Taxi Transfers To and From Pescara Abruzzo Airport
Find Unbeatable Value Taxi Transfers


Abruzzo Airport Taxis - Fares, Distances and Where to Find Them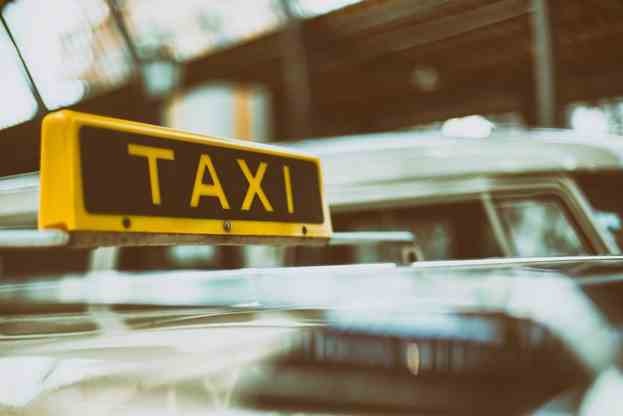 After arriving at Abruzzo Airport please remember to collect your luggage from the baggage claim area in the arrivals hall. Once the luggage is retrieved it is time to proceed towards the transfer option of choice.
There are a few options for transferring from the airport including rental car, bus and taxi and private shuttle.
Abruzzo Airport is the only airport in the region of Pescara and it is located 6 km/3.7 mi from central Pescara which is situated by the Adriatic Sea in the middle of Italy. Rome is only a couple of hours of drive from the airport and Naples is around 5-6 hours away when driving.
To transfer to a different destination using either bus or train it is necessary to first transfer to Pescara.
Taxis at Abruzzo Airport
The official taxi company servicing the airport is called Radio Taxi and it is normally easy to grab a taxi at Pescara Abruzzo Airport. A taxi rank is located outside the arrivals hall of the airport where taxi cabs are waiting for travelers to arrive. In the case there are no taxis waiting upon your arrival at the rank it is possible to call Radio Taxi at +39 085 35155 or simply wait until one arrives.
The journey from the airport to Pescara city center will take approximately 15 minutes and will cost around €20. The trip to Pescara outskirts will cost around €25 and to Chieti city or Scalo it will cost around €35.
Shuttles at Abruzzo Airport
There are several shuttle companies offering services to transfer travelers to or from Abruzzo Airport. These companies are not endorsed or connected to the airport and all arrangements are handled privately directly with the company.
Rideshares at Abruzzo Airport
There are rideshare companies offering transfer to or from the airport. These are organized privately and through the company's app or website. The airport is not affiliated with the rideshare companies.
Taxi fares to & from Pescara Abruzzo Airport (PSR)
| Book | Origin / Destination | Duration (Mins) | Distance | Up to 3 passengers | Up to 4 passengers | Up to 6 passengers | Up to 7 passengers | Up to 10 passengers | Up to 13 passengers | Up to 16 passengers | Up to 19 passengers |
| --- | --- | --- | --- | --- | --- | --- | --- | --- | --- | --- | --- |
| Book | Rimini Airport | 200 | 250 KM | €602 | €504 | €874 | €602 | €1092 | €1106 | €1120 | €1260 |
Taxi Transfer Customer Reviews
Available Transfer Options